Chania Rent A Car
Bantourakis George
Car Rentals Chania Crete

Our company "Chania Rent A Car" is located in Chania, Crete, Leof. Kazantzaki 76 Chania 73134 Greece and has been active in the field of cars for 40 years with a lot of experience and for the last two years has been focusing on car rental. We also have free delivery and collection within the prefecture. As we do not work with any particular car manufacturer, we are able to provide a variety of make and models of vehicles to customers for rent.
Our cars are available for rent by anyone interested, for any kind of route near or far within Crete at competitive prices and our services are distinguished for consistency in the schedules set by the customer. In addition, our vehicles are biologically cleaned before delivery to the customer and in case of damage to the vehicle, it is replaced in a short time.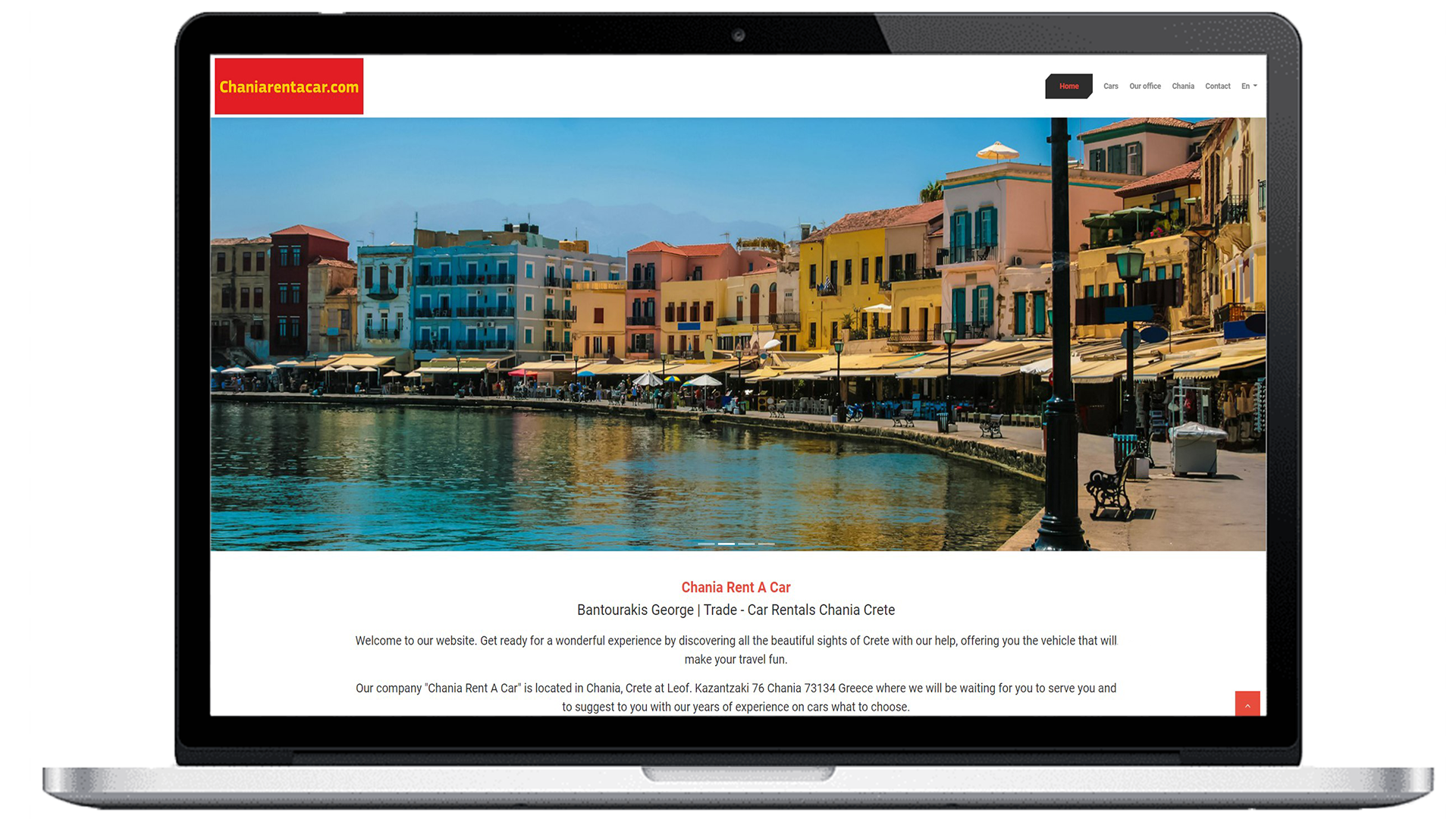 Explore every corner of Crete by renting a car from our company. Browse our page to see the fleet of cars we have. Through the wide variety of vehicles we have, you will find small and family cars at affordable prices. Our driving force is our happy customers, who honor and support us from the beginning. Our main concern is excellent service, consistency, responsibility and especially competitive prices. Our polite staff is always at your disposal and strives for your best and most immediate service, while it is always at your disposal and ready to accept any remark or comment in order to make us even better.
Insurance Covers

Bodily injuries, per patient
Material damage, per accident
Υ.Ζ. from political unrest / strikes
Legal protection
Total + Partial Theft
Ferry liability
Hail cover
Υ.Ζ. from an uninsured vehicle
Roadside assistance
Liability from leakage of liquids
Υ.Ζ. extension during transportation
Audio and navigation system coverage
Natural phenomena + natural disasters
Malicious damage of own damage
Personal accident of a driver
Crystal breakage
Civil liability during transport
Civil liability within a fire brigade
Third party liability for fire and / or explosion

We have an additional daily charge with Full coverage. (mixed)

We have a child seat for 5 euros per day.

Free 2nd driver to insurance